"Scandinavian Connections" - April 8, FREE concert at the Liberty!
The next concert of the North Coast Symphonic Band is "Scandinavian Connections" with Dr. Joan Paddock Guest Conductor. The concert will take place at 2 PM on Sunday, April 8, at the Liberty Theater in Astoria, Oregon. Equinox, a jazz trio, will perform the concert prelude at 1:30. Doors open at 1:15. The concert is FREE!
More information below!

Floots, Toots and Bedposts - March 25, Benefit Concert for the PAC!
Three ensembles from the North Coast Symphonic Band will present a benefit for the Clatsop College Performing Arts Center at 3 P.M. on Sunday, March 25, at the PAC located at 588 16th Street in Astoria. Doors open at 2:30 P.M. and admission is $15. All proceeds benefit Partners for the PAC. The PAC is an indispensable performance and rehearsal venue for local and visiting performing arts groups. With an audience capacity of 250, the PAC fills a distinct need in the cultural community and makes access to a wide range of experiences available and affordable to all who live and work in the area. The North Coast Symphonic Band has rehearsed at the PAC since the group was formed in 1979.

The afternoon's musical entertainment is titled "Floots, Toots and Bedposts" and features three quartets of flutes, tubas, and bassoons with all but two members coming from the North Coast Symphonic Band. Brian Bergman will be MC for the afternoon. Warning: A few jokes are only natural considering the friendly rivalry between the groups and there is even a bit of collaboration for the finale. More information below!

Tickets for the March 25th event will be available at the door starting at 2:30 P.M. Regular admission is $15. Student tickets for those 18 and under are $5.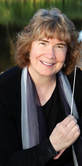 Joan Haaland Paddock is Professor of Music and Director of Instrumental Activities at Linfield College. Originally from Minot, North Dakota, Paddock was the first woman to receive a doctorate in trumpet performance from Indiana University. Awarded a Fulbright scholarship to Norway, Paddock studied at the Norwegian State Academy of Music and returns periodically to Norway for performances. She is a founding member and trumpeter with Halcyon Trio Oregon, a classical trio comprised of trumpet, soprano, and keyboard. Paddock received an Emmy Award from the National Academy of Arts and Sciences for original music written and performed by her for a television documentary in 1992. As a Bach Trumpet Clinician for the Selmer Music Corporation, Paddock performs with school and community ensembles. She serves as adjudicator and clinician for band and brass festivals and contests and has served as guest conductor for honor bands in Canada and the USA. A longstanding member of Oregon's Britt Festival Orchestra trumpet section, Paddock also performs as 'on call' trumpeter with the Oregon Symphony and Portland Opera. Paddock blows the Lur (Norwegian Wooden Trumpet) for special occasions, including Scandinavian festivals abroad, on the west coast, and at the Norsk Høstfest in the Midwest.

---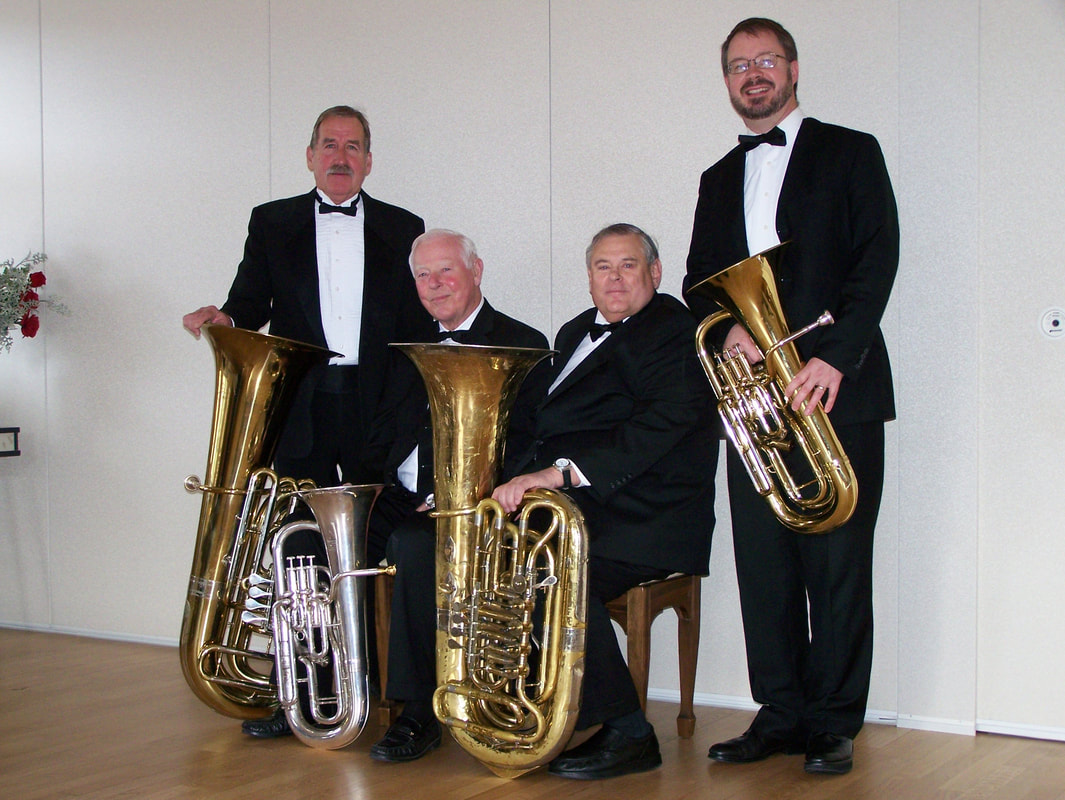 The ATQ consists of four fun guys, Dennis Hale, Lee Stromquist, Bob Joiner, and Brian Bergman, who enjoy the sounds of heavy metal. The ATQ's lush warm sounds, blended from tubas and tenor tubas will surprise most audiences expecting brash, brassy and bombastic sounds. The ATQ likes to perform jazz, ballads, Latin and classical music by composers of comfortable and familiar music.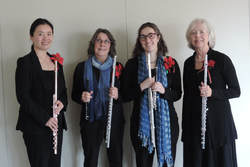 The Northern Lights Flute Ensemble (NLFE) first performed together in 2006. Shelley Loring and Janet Bowler are original members and Erica Hiatt and Bona Choi joined in 2016. The ensemble performs on all sorts of instruments including piccolo, C flutes, alto flute and bass flute. NLFE repertoire includes familiar melodies arranged for flutes as well as contemporary selections by well-known composers such as Bill Holcombe, Ricky Lombardo, Catherine McMichael and Phyllis Louke of Portland.

---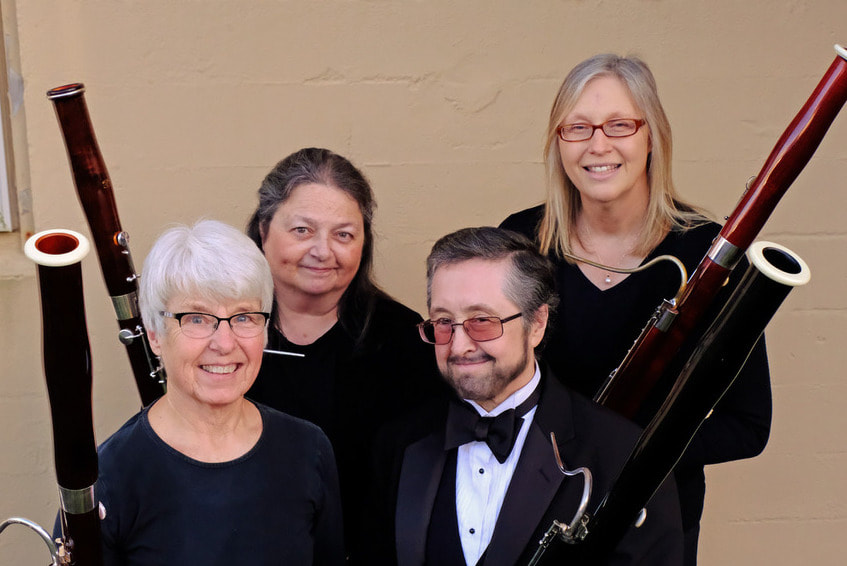 Mea Culpa Bassoon Quartet is a new group consisting of Judy Shatto, Kelly Larkins, Kristi Kienberger, and Liam Carson. Mea Culpa's repertoire is borrowed and new and sometimes even a bit blue. Their varied program will include sacred, classical and jazz.

Site powered by Weebly. Managed by
IPOWER